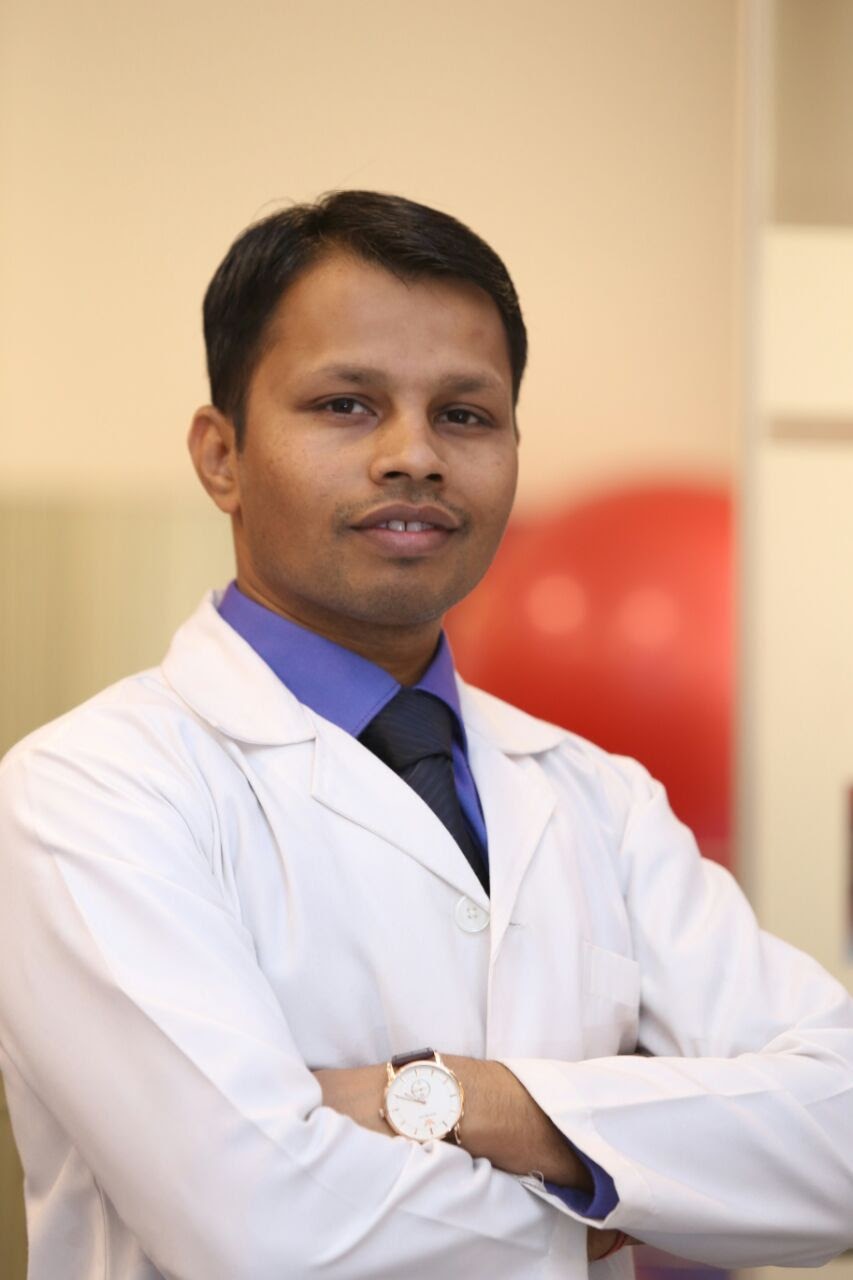 Dr. Anoop Jain | Senior chiropractor | 17Years Experience
Master Diploma in Chiropractor ( Sweden)
MPT - Master of Physiotherapy (Muscular Skeletal)
Manual Therapy – Mulligan Concept Certified Craniosacral therapy Corrective Exercise Specialist (NASM - USA) Performance Enhancement Specialist (NASM - USA) Diploma in Yoga Study – (Top Institute of Govt. of India)
Dr. Jain is a senior specialist at Thera Care with 17 years of experience in the Chiropractic, Sports Injury fields. He has completed his master's in chiropractic diploma from Sweden and has cured thousands of patient with his experience and keen knowledge of human body anatomy,Biomechanics and Physiology.
Dr Anoop Jain practices chiropractic,osteopathy,dry needling,Physical therapy,cupping ,sports taping,Needling Garston Techniques,Tapping.He has been practicing since 2006 and in his 17 years of experience he has done over 1 Lakh of Chiropractic and Physiotherapy sessions.
He has been equipped with extensive clinical experience and has observed good clinical outcomes in managing various musculoskeletal conditions,sports injuries and chiropractic treatment.
He believes in treating the root cause of problems and not just the symptoms.He trusts that any treatment that relieves the patient from pain is just the initial step to a complete recovery.Dr Jain aims to achieve total rehabilitation of the patient through new exercises regimen,postural correction and strengthening of muscles.
His innovative and scientific Rehabilitation Programs for sports injuries attracts lots of sportsperson who wants overall improvement and enhance their performance.
He is aCaring Compassionate and Renowned Doctor.

What you will get after your appointments:
Full body adjustment Check-up
Pre-Examination and Screening
Posture Examination
Evidence based Chiropractic & Physiotherapy treatment.
Proper Consultation
Patient Education and Counselling
Precautions Explanation
Osteopathy and Electrotherapy Session
Exercise Session at Home
Personalized Exercise Video Sessions for your condition.